Detail Oriented Housekeeper/Cleaner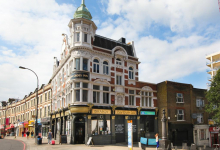 Seeking a professional cleaner to perform a variety cleaning and maintenance duties in and around our hostel. Our rockstar cleaners will be in charge of tidying and cleaning all common spaces and private rooms to our hostels standards. Duties will include vacuuming, mopping, surface cleaning, dusting, and bathroom services. Attention to detail and a positive attitude a must. The right person is punctual, thorough but fast, and eager to learn. We love to have fun and interact with our volunteer staff and guests.

Cleaner Duties and Responsibilities:

- Dusting and cleaning ceiling vents, surface areas, and counter surfaces
- Performs daily general sweeping, scrubbing, mopping of hardwood, laminate, or tiled floors
- Using vacuuming equipment; vacuums and cleans carpets, performs further treatments such as shampoo or stain-removal as needed
- Disposing of trash from bins and containers
- Polishing furniture and room accessories as needed
- Scrubbing sinks, basins, and toilets in private and public bathrooms
- Cleaning windows, glass surfaces, and mirrors
- Maintaining and upkeep of all cleaning equipment, supplies, and products
- Ensuring safe and sanitary storage and care of products
- Keeping all public spaces neat and tidy
- Reporting repairs and replacements needed when encountered on job

Cleaner Requirements and Qualifications:
**Must have EU/UK Passport or UK work Visa**

- Ability to follow verbal directions
- Ability to work well alone and with a partner or team
- Reliable and punctual with a dedicated professionalism to job and duties
- Able to adapt to changing schedules or routines; excellent time management skills
- Pays attention to detail when cleaning
- Organized and able to follow a schedule
- Relevant experience; or knowledge, skills, and mental ability
- Physically able to reach, stretch, bend, and walk during daily routine, with ability to stand for long lengths of time; physically able to push vacuum cleaner for extended periods of time; ability to lift up to 25 to 30 pounds
- General knowledge of cleaning products, supplies, and techniques for cleaning
- Able to work nights, weekends, and occasional holidays
- Positive atitude

Nice to Have:
- Previous experience cleaning preferred; training will be provided
- Interests in travel and backpacking culture
- Fun loving!
HOSTEL NAME
HOSTEL LOCATION
323A New Cross Rd, London SE14 6AS, UK
Job first posted: 04 June 2019
Updated: 04 June 2019