Entry position for a mythological party hostel in Southern Portugal.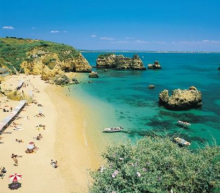 Hey,

We are currently holding open door try outs for our 2012 dream team. Applicants must be highly motivated and prepared to work hard and party harder. An open mind and willingness to quickly adapt & learn will be thoroughly respected.

We have built a TOP 10 Party Hostel reputation on the diversity and work ethic of our past crews.

Faint of heart need not apply.

Requirements:
Minimum of 2 months commitment starting late February 2012.
English is an obvious must and if you speak Portuguese - muito bom, caralho.
5 x shifts per week.

Offer:
Private sponge baths, room, breakfast (crepés), lunch, cash for the essentials (blunts) and a weekly laundry wash.

Interested??? Send your C.V and a gangsta photo to - cockcloud@gmail.com

tikatikaI operate a world renowned party hostel in Southern Portugal. Through my hosteling and traveling experiences I have become addicted to world travel and living a life of leisure.


HOSTEL NAME
OPPORTUNITIES AVAILABLE
Job first posted: 11 December 2011