FULL TIME RECEPTIONIST - 6 & 12 MONTHS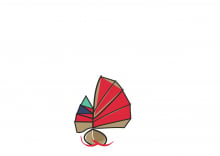 *monthly salary, completion bonus, monthly commissions and rewards for good reviews*

Duties:
- Check ins/check outs.
- Managing and understanding the hostel channel manager and reservation system; currently Cloudbeds including.
- Ensure Cloudbeds, log books and group chats are all accurately and regularly updated.
- Always have credit on your mobile phone while working and be available.
- Accurately following the procedures in the reception manual.
- Providing guests with information on Malta. This includes knowing all the bus numbers, destinations and timetables, parties, third party partners, hostel trips and activities and local area.
- Sales of hostel trips and activities such as Gozo, Comino and BBQ's. Comprehensive understanding of what's included and what our POD's are.
- Upselling guests to fill gaps in our calendar by extending bookings, upselling to private rooms.
- Working with housekeeping and managing team when housekeeping manager is unavailable, provide accurate check in/out lists, check beds are made correctly and check housekeeping standards have been met. Monitor staff throughout the day and communicate changes or emergencies.
- Working with housekeeping manager to communicate any issues that arise or that may be reoccurring to provide solutions.
- Use problem solving skills whenever necessary to reduce complaints by pre-empting common problems.
- Manage guest complaints, uncover the real problem, be empathetic, provide a solution and escalate to management if necessary.
- Use problem solving skills whenever necessary to reduce complaints.
- Record and report all maintenance issues to the maintenance department and general manager using clear communication.
- Suggest and implement new procedures to increase efficiencies and improve guest experiences.
- Greet and welcome guests as soon when they pass reception.
- Ensure reception area is tidy and presentable, with all necessary stationery and material (e.g. pens, forms and brochures)
- Answer emails and forward them to responsible person of the team if it's stipulated.
- Maintain office security by controlling into the hostel
- Inform management when stock is running low.
- Sell, book and monitor taxi's for guests.
- Perform other duties that are appropriate and required.
- Promote the bar and events.
- Clean the kitchen, ensure bins are emptied, towels are clean, fridge is respectable.

Please note that these duties are subject to change and can vary daily and weekly. We expect our reception team to be flexible, dynamic and proactive in all aspects of hostel life.

HOSTEL NAME
HOSTEL LOCATION
Triq Ross, San Ġiljan, Malta
Job first posted: 10 July 2017
Updated: 10 October 2017
THIS HOSTEL IS LOOKING FOR TRAVELLERS WITH THE FOLLOWING SKILLS
Administrative Assistance
Email Communications
Event Planning / Hosting
Greeting / Helping Travelers (Concierge)
Hostel Marketing
Hostel Reception / Front Desk
Social Media Marketing
Tour Guide
Web Blogging & Writing
*This Hostel is willing to provide training