Housekeeping / Maintenance / Meal preparation - Volunteer opportunities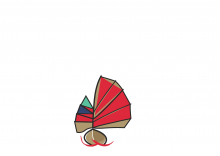 Volunteer housekeepers - 25 hours of work per week in exchange for accommodation in a shared room and lunch daily.

We love volunteers here and have been running our program for 8 years. We know cleaning isn't the most fun job in the world but we make up for it with parties, atmosphere, English speaking practice, and experiences.

We also need volunteers who are experienced with maintenance, building, painting etc.

If you have kitchen experience - we offer breakfasts and hostel dinners.

What we offer:
1 bed in shared dorm in Marco Polo or Hostel Malti
Free Wifi
Kitchen Facilities
Access to common areas, rooftop bar
Staff drink discounts
Free Drinks in Night clubs in Paceville (T's and C's apply)
Free Lunch - we take turns to cook for the team and everyone is expected to participate
English and other language practice
Make friends from all over the world

What we expect:
5 hours of work, 5 days a week
Tasks completed in time as instructed to the quality expected
Punctuality on work days
Positive and Team focused attitude - we work hard, we play hard
Volunteers who are willing to work as a team, help each other and look out for the hostel.
Join the lunch and cook once per week
Socialise with the guests
Keep your living quarters clean and follow our company code of conduct

We have availability NOW so please contact me on +35679098419 for more information

Also looking for Full Time reception:

If you can multi-task like a magician, keep a smile on your dial when the going gets tough and understand the importance of common sense then you are on your way to becoming one of our great hostel receptionists already.

Working reception requires organisation, attention to detail, great communication skills, patience and a friendly can-do attitude.

Fluent English and valid EU residence or work permit is required - additional languages are a benefit.

You duties include the following:
- Manage reception: allocation of bookings, check in/check out, communicating with housekeeping, making guests happy, payments, emails, bookings, working with housekeeping
- Sales: hostel tours and activities, upselling private rooms and extended stays, reviews
- Miscellaneous: working on reception with us means handling any situation that comes your way from stock deliveries, to cleaning the kitchen, making new beds, reporting maintenance

The list goes on... however don't fear! We offer full training to the right people and are looking for staff who would like to start or continue a hostel career or reception career.

APPLY NOW! We are looking for immediate starters.

HOSTEL NAME
OPPORTUNITIES AVAILABLE
Work Trade/Exchange
Volunteering
HOSTEL LOCATION
Triq Ross, San Ġiljan, Malta
Job first posted: 10 July 2017
Updated: 10 October 2017
THIS HOSTEL IS LOOKING FOR TRAVELLERS WITH THE FOLLOWING SKILLS
Administrative Assistance
Email Communications
Event Planning / Hosting
Greeting / Helping Travelers (Concierge)
Hostel Marketing
Hostel Reception / Front Desk
Social Media Marketing
Tour Guide
Web Blogging & Writing
*This Hostel is willing to provide training