Wrigley Hostel Chicago General Manager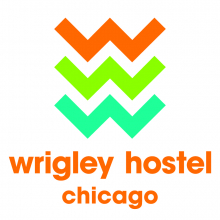 Wrigley Hostel is a place with a great vibe, atmosphere, and culture located in Chicago.. A huge part of the success of our hostel is in the hard work our staff puts in. We are looking for a self-driven Hostel Manager to take over the day to day operations of the hostel. This is an exciting opportunity for someone willing to work hard. If you are outgoing and have management experience, then this is the job for you!

Responsibilities include (but are not limited to):
• Managing a team of 8-10 employees including maintenance and housekeeping staff.
• Experience with revenue management
• Payroll and Hiring/Recruitment
• Must be able to socialize with our wonderful guests
• Must have great customer service skills
• Review Management
• Staff Scheduling
• PMS management and room availability maximization strategies
• Website and OTA Management
• Manage guest reservations
• Bathroom cleaning
• General everyday cleaning in Hostel
• Social media management
• Must be willing to work weekends
• Bilingual a plus
• Travelling experience a plus!

Salary $40-$50k plus benefits.
Please contact Brendan at info@wrigleyhostel.com or call 773 598 4471 for more information.

HOSTEL NAME
HOSTEL LOCATION
3514 N Sheffield Ave, Chicago, IL 60657, USA
Job first posted: 16 August 2019
Updated: 16 August 2019