ADMIN AND RECEPTION PAID POSITION [STARTING ASAP]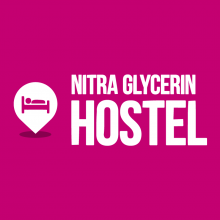 Hello!
We are looking for a full time person who can take care of our little hostel in Nitra, Slovakia. Open since 5 years
You must speak a good english and at least a second language (Slovak/Czech will be perfect but not mandatory).
You need to have experience in working at hostels/hotels, have good computer skills and be motivated.
Starting as soon as possible. We will consider only long term stay (at least 6 months).
Please, contact us to have more info about this position.
Thank you!!!
HOSTEL NAME
OPPORTUNITIES AVAILABLE
Paid Hostel Staff
Hostel Manager
HOSTEL LOCATION
Bratislavská 2824/15A, 949 01 Nitra, Slovakia
Job first posted: 13 March 2019
Updated: 13 March 2019
THIS HOSTEL IS LOOKING FOR TRAVELLERS WITH THE FOLLOWING SKILLS
*This Hostel is willing to provide training