Alfama Patio Hostel (Lisbon) - Housekeeping Volunteer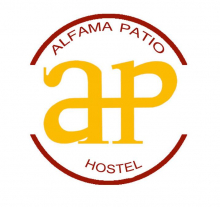 Dear all,

Alfama Patio Hostel (Destination Hostels - www.destinationhostels.com) are looking for someone for Housekeeping.

- We need one person (preference with experience in similar role).
- Dynamic!
- Fluent in english :) ...any other languages is a plus!
- You love LISBON or you can't wait to have the chance to spend an entire month here!!

Conditions:
Type: Temporary
Period: from 23 December until 23 January
Tasks: Take care of the breakfast to our lovely guests and perform all tasks of housekeeping (rooms and common areas).

If you are interested please send us your CV to contact@alfamapatio.com and make reference to HOSTELS JOBS on the subject.At the moment I am a hostel manager in Alfama Patio Hostel (part of chain Destination Hostels - www.destinationhostels.com).
Our hostel is part of a chain with 3 hostels in Lisbon and with future plans to expand to other portuguese cities.

I have been working in costumer services for a long time so far, having roles as different as waitress, receptionist, barmaid, call center operater, administrative, etc.




HOSTEL NAME
OPPORTUNITIES AVAILABLE
Job first posted: 18 November 2013