All-Rounder Backpacker Required for London Hostel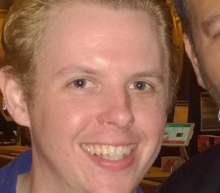 The Queen Elizabeth Pub & Hostel, Fulham is one of London's top rated hostels. We are looking for an all-rounder, that can help doing the night reception/security shift, help out with cleaning, and other shifts around the place.

This is suitable for a backpacker that is new to the UK or London, and looking to base themselves for 3 months in London. The position is live in, at £85 per week, in a staff twin-room.

You are guaranteed a minimum of 20 hours per week, split between reception/security and cleaning. But if you wanted, we could give you more hours, and you are welcome to have another part time job (if you have casual part-time job, this is ideal for you).

The reception hours would be 2x8 hour night reception/security shifts, and 2x2 hour evening cleaning shifts (cleaning the hostel), and perhaps 1x4 hour cleaning shift.

It is essential you speak English to a very high degree, and don't mind work your socks off. We are busy hostel, so no shift will be boring! As it's paid work, you must have permission to work in the UK (EU Citizen, Working Holiday, etc).

If you're interested, please e-mail me on robert@rd.je

I posted this job in January 2014. Please look at the date when replying to adverts...
HOSTEL NAME
OPPORTUNITIES AVAILABLE
Job first posted: 15 January 2014