Amazing Thailand!!! VOLUNTEERS welcome!! Brand new Youth Hostel in Thailand offer jobs and other work exchange opportunities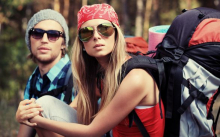 We are looking for exciting new staff and volunteers for a first and only brand new Youth Hostel in Udon Thani Thailand.

Volunteers in exchange of a free place to stay in dormitory and a free breakfast and a lifetime experience

Things we need help with:
painting
wall art drawings and murals
reception reservations check in check out
creating party events and entertainment
handing out flyers
keeping the place nice and clean(we do have a maid)
taking care of the beer bar(bartending and bringing in sales)
you can also make commission by arranging tours


after 8 weeks a salary can be provided

We are looking for fun, creative, cool, chill, party like a rockstar but smart and responsible, colorful, bubbly, well rounded with experience in traveling and living in hostels.
HOSTEL NAME
OPPORTUNITIES AVAILABLE
Job first posted: 24 January 2013