Andalucia Spain Hostel Managers Wanted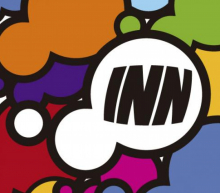 A small and growing chain of hostels in Andalusia Spain (Seville, Cádiz and Granada) is looking to continue its growth and therefore is in urgent need of several managers to focus on the needs of each of its hostels. Come and be part of our growing family.

Requirements:
-Managerial experience (not necessarily limited to the hosteling field)
-High level of both Spanish and English
--excellent customer service skills
-High level of accountability and independence
-leadership skills
-basic human resource skills
-Work permit in the European Union

If you meet all requirements and are interested in working with us, please apply using the following form- http://sevillabackpackers.es/work-with-us

Within the application page, please ensure you mention that you are replying to this post on hostelmanagement.com and let us know the date you are available to be in Andalusia Spain.



HOSTEL NAME
OPPORTUNITIES AVAILABLE
Job first posted: 13 November 2013