Arsenal Tavern Backpackers London is hiring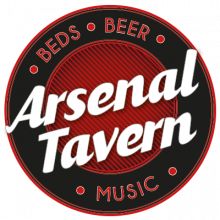 Hello
We are currently looking for a new member of staff to join our team at the Arsenal Tavern Backpackers in London to work on reception with the occasional cleaning shift.
We're an old hostel and it shows with lots of leaks and some tired looking dorms, but we've got a great bar and excellent common room with lots of great people passing through.
You will be a backpacker with a passion for hostels and have experience working in them. People with experience in a comparable customer service role are also welcome to apply.
It's a lot of fun and very much a hands on role involving a lot of cleaning, using your initiative to problem solve and being the happy face and atmosphere of the hostel. You will be working in an international team living on site sharing the staff flat. English to a very high standard is a must, as you will be taking bookings by phone. Fluency of additional languages would be an advantage
The position is available now and the job requires you to be flexible with working hours and be available for day, evening and night shifts. It is a live in role sharing a staff room and accommodation will be deducted weekly from you wage. You will receive training on our booking software and information about the local area to provide a suitable service to our guests.
If you're interested in this position please email your CV, recent picture and more importantly a cover letter stating why we should choose you to join our team
[email protected]
Londons Original Hostel
HOSTEL NAME
OPPORTUNITIES AVAILABLE
Job first posted: 05 August 2015