AUGUST-Sem..- Sun, Fun, Beach, Beer, and hangovers! Come join our party/ hostel in CROATIAN's island Brač town Supetar---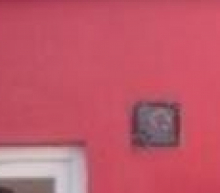 my contact email address
[email protected]
To our volunteers we offer :
- Free accommodation at our hotel
- Internet
- Free party (Pub-crawls and other activities with guests)
- Free access to a kitchen and bathroom
Some of your duties of night are:
*Checking in/out guests
*Safety and security of our guests
*Light cleaning of the showers, toilet and small bar
*Serving alcoholic and non-alcoholic drinks
You must have a very good understanding of English.
Some of your duties for cleaner are:
*Making beds
*Cleaning rooms
*Cleaning showers & toilets
A medium, or better level of English is preferred, but not essential.
Cultural exchange and learning opportunities:
Spending the tourist season in Supetar, Croatia is a great experience for anyone looking for a culturally enriching volunteering experience, while also learning about hostels and travel industry and becoming a member of a team of local and international hostelling and travel enthusiasts.
Croatia is an increasingly popular tourist destination, with a rich cultural heritage, gorgeous nature and a thriving nightlife as well as a strong music festival culture. Interacting with travellers from all over the globe is guaranteed to be a rich and fulfilling experience.
You will also have a unique opportunity to interact with the local community, learn about the history and way of life in Supetar and the region of Dalmatia, pick up some Croatian from our staff and get a full cultural immersion experience.
What else ...
Organised tours to the island of Brac and car available.
We encourage volunteers to get to know the city and the region as much as possible.
Accommodation in most partner hostels throughout Croatia and the Balkans is free, or discounted.
If you are interested in learning Croatian, or already know the basis, our staff will be glad to help you learn or improve.
Volunteers are able to get to know local customs and learn about lifestyles, food, customs and way of living in Supetar and Dalmatia. :glasses:
HOSTEL NAME
OPPORTUNITIES AVAILABLE
Job first posted: 12 May 2016