Bruges Hostel Manager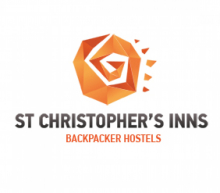 A brand new position for an experienced hostel manager has become available at Beds and Bars. We're accepting applications now for the position of Manager for our site in Bruges, Belgium. Part of the Famous Hostels network, St Christopher's @ the Bauhuas is a unique challenge combining a hostel, bar, hotel, public hall and nightclub.

To learn more: http://www.bedsandbars.com/careers.php.
HOSTEL NAME
OPPORTUNITIES AVAILABLE
Job first posted: 12 October 2009