Come to the Caribbean!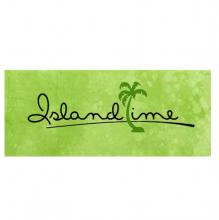 Island Time Hostel in San Juan Puerto Rico is looking for 1-2 people to help out during our high season. We have openings available starting on March 20.
Depending on how many people we have at a time the duties can be very different. Right now we are asking 25 hours per week.
An average shift is currently working reception. We have a 12 room 26 bed hostel, so not a lot of time is actually required sitting at a desk. Its more about connecting with the guests and helping them have an awesome time. 5 days a week I have a housekeeper, the other two days will have to be filled by our staff, and it will always rotate.
Other shift duties included washing linens, and cleaning up (sweeping) the out side, general hostel upkeep.
The Perks:
*****If you can arrive before the 1st of april, I will provide an unlimited bus pass for the duration of your stay that can be used on all public buses and train within the metropolitan area****
-We are located just 10 minutes walking from Condado (tourist) district. This means 10 minutes and your by the beach, and the beautiful resorts.
-One block from the hostel is the bus stop to head into Old San Juan, or catch a bus to the other bus terminals.
-I am a licensed tour guide, and I have been working in the industry for about 5 years now. I know a lot of people and I can help you see the island, and experience everything Puerto Rico has offer.
-Guarenteed two or three days off per week.
I try and work around peoples schedules so that you can maximize your time in Puerto Rico. If you commit to 8 weeks, I will give you one week off at the end of your stay just to travel around the island, or to relax and enjoy the time.
You would be offered a room in our staff apartment which is just 3 buildings away from the hostel, but you will have access to all the hostel facilities (Kitchen, Wifi, Laundry)
Every morning you have breakfast included. This breakfast is Do-it-yourself Pancakes and oatmeal, fresh fruit bought daily, and coffee. In addition you have storage so you can purchase your own food and prepare whatever you would like.
Please send your Resume/CV along with some information about you to
[email protected]
so we can setup an interview. English is required, spanish knowledge is prefered. Island Time is the place to stay in San Juan—after all, IT's your island, your time!
There is nothing like dropping a heavy backpack on the ground, grabbing a bite to eat, and coming 'home' to a place with a warm, friendly atmosphere and chatting, resting, and absorbing the backpacker experience with other travelers. Visiting 'La Isla Del Encanto' is an experience of a lifetime and Island Time Hostel will certainly make your visit more affordable and enjoyable. Stay within a colorful & lively San Juan neighborhood, meet locals as well as others exploring the island, immerse yourself in the Puerto Rican culture, soak up the sun on the beautiful beaches, and maybe even sip the day away at the bar across the street as you practice your Spanish.
Only steps away from Condado Beach, Condado Lagoon, Miramar and right outside of Old San Juan! Nestled right outside of Old San Juan in Miramar, Island Time is the perfect gateway to relaxing beaches, authentic local food, and the best exposure to the real Puerto Rico. You'll get an excellent dose of Puerto Rican cuisine, music, culture and its people. Ask about our cuisine trip, 'El sabor del Barrio,' on which our staff take you to the best local places to eat, dance salsa and bachata, and even practice yoga on the beach.
Like our Facebook Fan Page: www.facebook.com/IslandTimeHostel
Follow us at Twitter & Instagram:
www.twitter.com/ITHostel • www.instagram.com/IslandTimeHostel
Always interested in the business of Hostels and in the thoughts and experiences of other fellow Hostel-ers!
HOSTEL NAME
OPPORTUNITIES AVAILABLE
HOSTEL LOCATION
Job first posted: 18 March 2016