Customer Experience Rep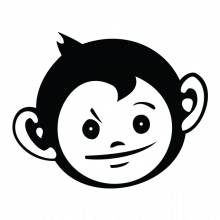 Due to the continued growth of Mad Monkey we are searching for energetic, passionate, gregarious and professional Customer Experience Managers to undertake contracted informal work in the tropical Kingdom of Cambodia within our hostels.

You will be rotating between our hostels in Siem Reap close to the Angkor Wat temples, Phnom Penh Cambodia's capital one of the fastest growing capitals in Asia, Kampot nuzzled on a river running alongside the Cardamom mountains and Koh Rong Samloem Island – A tropical island with no internet or TV only reachable by boat. This is a contract position and at no point will you be employed permanently by the company, as a contractor you will be responsible for your own tax liabilities during the length of your contract.

Contracting for one of the largest and highly rated hostels groups in the country you will be responsible for ensuring that every customer that enters our hostel leaves delighted with their Mad Monkey experience.

You will be able to put the customer delight at the center of everything you do. A charismatic people person you should genuinely enjoy meeting new people from all over the world and get personal satisfaction from delivering excellent levels of guest service.

Ideally we are looking for a Millennial that can relate to the majority of our existing customer base. You will need to have 4 years or more hospitality experience in hotels or upscale bars, in either a fine dining, bar management, events management or customer experience role.

You will be responsible for designing our in bar events program and ensuring that our customers get the most from their Cambodian experience.

You will be an expert problem solver and be able to act with a level head and common sense in a very busy and fun environment.

You will be responsible for expertly advising our customers on our tours, accommodation, transport and F&B options.

You will be commercially astute and be consultative when driving sales that deliver the best solutions for our customers.

As hospitality professional you will understand exactly what it takes to deliver an excellent and engaging experience for our customers enjoying their vacations and gap years and be able to separate work in a social environment from your own time.

You will be contracted to work for eight hours a day for six days a week – 48 hours a week total in the Mad Monkey Bar. You may also be required to commit extra hours delivering tours and experiences, engaging in training or helping around the hostel.

Reports To:

Customer Experience Director for line management and events

The Role:

30% - Bar Events Management – Customer side of the bar, ensuring that all guests are having a great time, driving experience participation without making it enforced fun. You will be responsible for delivering a monthly events schedule of fun events and activities for our customers in the evenings.

30% -– Communicating with and listening to guests - The Mad Monkey is a socially responsible company that delivers value to its local community, you will be required to engage in our CSR activities and with our CSR partners and to generate awareness and interest in the work we are doing within our customer base. You will be responsible for communicating our core values and engaging in our social mission.

30% - Ensuring the safety, well being & delight of our customers – You will be responsible for ensuring that we provide a safe environment for our customers, including providing a safe and comfortable venue for women. You will be responsible for solving or escalating any customer issues to resolve all customer problems, and generally providing levels of service more akin to a five star hotel than a backpackers hostel. You must genuinely care about the quality of the customer experience.

20% - Consultative Customer Selling – Matching relevant products and services to the customers requirements without having to resort to a hard sell. Advising customers on how they may get the most from their Cambodian trip, promoting tours and activities that our customers may be interested in.

110 % Customer Service – You will genuinely care about customer service quality and the quality of our customers experience, it will be in the forefront of everything you do. You will understand that you cannot deliver on this whilst drunk, and must be able to separate work from your own personal time whilst maintaining a healthy life / work balance.

Responsibilities:

Talk to 100% of our customers, from diverse nationalities
Work with the events director to create and deliver a fantastic events schedule
Take the lead in resolving any issues that may negatively impact our customer experience
Build genuine internal working relationships based on capability and respect.
Always be mindful of guest's safety and comfort and apply best practices to the sale of alcohol.

Internal Working Relationships:
General Manager – Works with the general manager to assure customer delight within the hostel.
Events Director – Define, agree and execute awesome events that appeal to a diverse range of nationalities (Line Management)
Bar Operations Manager – A working relationship with the bar operations manager to assure customer safety, F&B quality and events delivery in the hostel.
Communications – Work with the communications team to impart relevant information about CSR activities, new products or services on offer.

External Working Relationships:
Customers – you will be representing The Mad Monkey, our values and our business and will genuinely care about the quality of the overall customer experience.

Qualifications:

Preferred:
Bachelors or MBA in hospitality or 4 years working experience within the hospitality sector, or both, bar management experience would be a big plus.
Previous events or bar events experience
Formal customer service training
Relevant responsibility training associated with the selling of alcohol and bar work.

Personal Qualifications/Attributes
Committed and passionate about social responsibility and acting in the best interest of the community.
Innovative yet pragmatic thinker able to introduce new ideas to the business
Exceptional listening and communications skills with customers and team members
Impeccable common sense coupled with the ability to think ahead
Confident and enthusiastic outlook on life
Ability to talk to people from diverse backgrounds
Ability to listen with empathy and put yourself in the customers position
Gets personal satisfaction in delighting customers
Strong events and events marketing experience
Commercially astute and business minded

Package

This is a contract position and in return for the contracted services you will be provided with accommodation, food and drink for the length of the contract and reasonable expenses as detailed on your Customer Experience Manager Independent Contractor Agreement.

HOSTEL NAME
Job first posted: 20 March 2017
Updated: 20 March 2017