Events + Promotion Manager needed from March-October 2016 in Budapest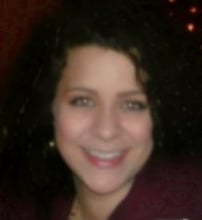 We are looking for a mature, confident, enthusiastic and responsible person with exceptional sales and customer service skills to work at our events and activities company in Budapest.

We work with 90 hostels in the city selling tickets to a range of activities and events to 18-30's tourists, some organised in-house and others provided by our partners.

We will be hiring a promoter and events staff team from mid-March onwards to run our events and promote all of our offerings at some of our most important accommodation partners, and are looking for an experienced manager to help co-ordinate our team.



Responsibilities will include:

– Attending up to 5 night-time events per week, handling cash flow, managing our staff team and being responsible for the overall run-down of the event

– Stock check of all events supplies before and after each event.

– Record-keeping of all income and expenditures at the events

– Training new staff on events duties and proper sales techniques

– Setting the rota (schedule) for staff and promoters

– Serving as a liaison between promoters + event staff and upper management

– Providing monthly performance reviews of all event staff and promoters

– Attending weekly meetings with the staff team and upper management to discuss recommended changes and improvements to operations


Estimated working hours: 35-40 hours per week


Salary: 130,000HUF/month (paid weekly @ 30,000HUF) + monthly bonus of up to 100,000HUF (based on sales volume + conscientiousness)

Benefits:

– Private room in a high-quality loft apartment in the city centre, all bills paid

– Basic breakfast supplies (tea, coffee, milk, sugar, cereal, whole-grain toast, jam, butter)

– Free drinks at every event

– Discounts at a variety of bars and activity providers



Candidates must be willing to stay until at least the end of September. Should they stay longer, the salary will be re-negotiated after that in order to account for fewer working hours after the high season.I've been working in the hostel and party tourism industry for over 2 years now, and have signed up here primarily to find enthusiastic, sociable backpackers to hire for various positions in our different projects.


HOSTEL NAME
OPPORTUNITIES AVAILABLE
Job first posted: 29 January 2016