Exciting opportunity in Tenerife, Spain.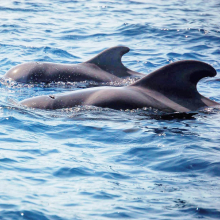 We are now recruiting for a manager for our new hostel in Tenerife, Spain. Our boutique hostel houses around 30 people and is situated in a nice area near to shops, etc. with good transport links to the rest of the island.
Position requirements:
- Must be available for at least 9 months.
- Must speak English and Spanish to intermediate level as a minimum.
- Must have previous management experience.
- Must have right to work legally in Tenerife.
Compensation:
- Accommodation provided.
- Breakfast included.
- Monthly stipend of $100-200 provided depending on experience.
- Competitive profit share offered.
Please send C.V complete with photo and language skills.
[email protected]
is an international conservation organisation. We run a project in Tenerife, Spain, working with the whale and dolphin populations and have recently obtained a house which we intended to be ran as a hostel.
HOSTEL NAME
OPPORTUNITIES AVAILABLE
Job first posted: 06 January 2016