EXPERIENCE MANAGER Granada, Seville & Malaga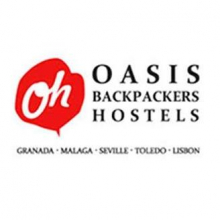 We are looking for a fun, energetic and self motivated person, to create and maintain a vibrant social community atmosphere in house, supervising and supporting our social activities.
You will mainly be busy with
Staff training
Coordinating stock check and orders.
Making sure F&B is consistent
Connecting with local actives(artists, teacher, speakers…) in order to create an agenda of community events.
Coordinating bookings and services of our coworking space.
Be engaged into activities that allow Oasis be closer to its guests and building a meaningful relationship by staying personal and available.
Requirements
EU passport, NIE and Seguridad Social number
Independent business driven individuals
Strong interpersonal skills
Hard working and flexibility to run different tasks
Great team player approach
Outstanding stress handling ability
Experience as an event planner
Experience on team management
Experience on brand and marketing roles
Advanced English and Spanish
In exchange you will get
A fairly competitive wage, plus bonus for performance.
Flexible schedule.
Laid back while highly productive work environment.
Freedom to create your own cultural and educational projects within our facilities.
-50% discount and network opportunities with over 35 hostels throughout Europe and Israel.
Special Deals while staying at other Oasis Locations.
If your have an EU passport and documents to work in Spain, please send us your CV to
[email protected]
with the subject EXPERIENCE MANAGER and tell us why you should be our next experience manager. Open Position in Granada, Malaga and Seville.
HOSTEL NAME
Job first posted: 16 January 2020
Updated: 16 January 2020