Full Time Receptionist - KABUL BACKPACKERS HOSTEL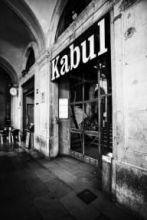 We are currently seeking self-motivated and enthusiastic receptionist with commitment to provide an excellent customer service to join our team.

You will be part of our professional and dedicated team and will welcome guests from all over the world and ensure they have a comfortable stay. We are looking friendly candidates with excellent customer service skills who enjoy working in a casual but professional workplace.

Routine Responsibilities:
• Full reception service to hostel guests including check-in/out, handling customer enquiries and providing information, guidance and support for guests and their onward travels and general customer service.

Suitable applicant will have:
• Worked successfully in a customer facing role, preferably in similar hospitality surroundings.
• Excellent communication skills and ability to work as team as well as without supervision.
• Flexible approach to work in order to support the Youth Hostel including working nights or on weekends.
• Experience with PMS Reservation systems is advisable.
• You will need to have a minimum of 1 year experience in a similar role.

The following skills sets and experience would be an advantage:
• Previously experience in tourism industries.
• A good knowledge of the local and surrounding area, to be able to deliver first class guest information and help with travel planning as well as giving our guests inspiration on how to make the most of their stay in the area.
HOSTEL NAME
Job first posted: 20 June 2019
Updated: 20 June 2019