General Manager Medellin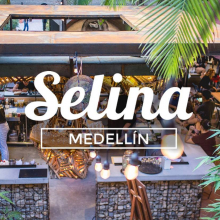 You are a multi-task, resourceful, imaginative, curious citizen of the world who enjoys challenges, fast pace, moving around and learning something new every day.
Change is your ally and creativity your best friend.
You are ready to jump in at any time and wear many hats because you value the growth you can have by learning to do it all.
Most of your responsibilities are (but not limited to):

Most of your responsibilities are (but not limited to):

Making sure location stands in one with the company goals and branding
Recruiting, training and supervising staff
Managing budgets
Achieving sales and profit targets
Planning work schedules for individuals and teams
Meeting and greeting customers
Maintaining statistical and financial records
Planning housekeeping, maintenance work, events and room bookings
Supervising maintenance, supplies, renovations and furnishings
Dealing with contractors and suppliers
Handling customer complaints and queries
Promoting and marketing the business
Ensuring compliance with health and safety legislation and licensing laws
Ensuring security is effective;
Carrying out inspections of property and services
Providing daily and monthly report to headquarters and owners
Keep track of the clocking report for all departments in the Location
Responsible of the communication between all departments in the hostel
Central point of communication between all operational departments in the hostels
Sourcing, managing, and obtaining contractors such as elevator maintenance, fire systems, air conditioning, etc.
As visible manager around hostel, dealing with guest inquires, comments, and complaints.

Responsible of the communication between the commercial area to the
Requests from and to the businesses
Monitoring their agreement


Requirements
Customer-Service: location managers deal with guests every day. Customer loyalty begins with good service and friendly demeanor.
Interpersonal Skills: Being calm and direct in a stressful situation and being able to communicate with many different types of people.
Leadership: location managers need to be able to motivate their employees, resolve issues and complaints from guests.
Listening: Excellent listening skills are needed, especially with guests. Making sure that guests are happy and that staff is getting what they need to do their job is crucial.
Management: Working with budgets, planning, creating schedules and supervising operations are all a part of the job.
Organization: locations have a lot of moving parts, from guests to maintenance, to events to budgets and scheduling. Location managers need to keep it all organized.
Problem-Solving: location managers need to be able to think quickly on their feet and make decisions with problems come up.

HOSTEL NAME
HOSTEL LOCATION
Cra. 32d #9-17, Medellín, Antioquia, Colombia
Job first posted: 05 October 2017
Updated: 05 October 2017