GREAT HOSTEL IN AREQUIPA PERU "WE ARE LOOKING FOR BARTENDERS"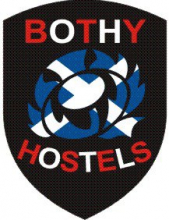 Dear Travellers!!!!

We offer you the best hostel in town ,great location close to everything!! Amazing team work and the oportunity to share your culture with others.

We would love to have you as a bartender in our team.
We offer:
free room
wifi
free drinks when you work
breakfast on our roof terrace
hot shower


Your work is very easy just have fun be a bartender in our amazing bar, work 5 days in a row, 2 days off. You dont need any experience we will train you!!
Bothy Hostel is the best, we will wait you with the hands openWe are a hostel in Arequipa- Peru, which is already 8 years on the market, we love to receive backpackers from all over the world, people who like travelling and share their cultures with other travellers!!!! Our hostel is located in the heart of Arequipa, main square close, shops, night life, and great restaurants.
We will be very happy to give you our warm welcome when you stay here!


HOSTEL NAME
OPPORTUNITIES AVAILABLE
Job first posted: 22 April 2014