Great job opportunity in Cardiff, UK!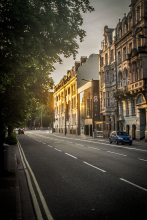 INTRO
Our top rated hostel in Cardiff, Wales, is looking for an enthusiastic person to join the team!

Our hostel is one of the highest rated in the country, we offer superb quality service and facilities, we target genuine travelers and try to avoid stag and hen parties. Our hostel does not have a bar but has a very sociable atmosphere and is situated in the best possible location in the city.

The hostel team is friendly and sociable and you will be welcomed by the whole team, we can also show you around and help you get used to the area and get a great experience while you are here!

You will be expected to work two 8 hour shifts a week as well as running two hostel events a week.

Responsibilities include changing beds, general cleaning (toilets, showers etc.) Helping with general hostel tasks and will involve one nightshift a week.

Fluent English is essential, one other language would be preferred but is not essential. Please note this is not a receptionist position.

All applicants will be interviewed via phone or Skype before a position is offered. There may be potential for additional paid hours.

When applying please include some of your travel experience, as well as three interesting facts about yourself.
HOSTEL NAME
OPPORTUNITY TYPE
Work Trade/Exchange
Volunteering
Paid Hostel Staff
WHERE WE ARE LOCATED
3 Westgate St, Cardiff CF10, UK
Job first posted: 05 October 2016
Updated: 06 October 2016
WORKER SKILLS WANTED
Event Planning / Hosting
Greeting / Helping Travelers (Concierge)
Hostel Cleaning / Housekeeping
Hostel Reception / Front Desk
Tour Guide
*This Hostel is willing to provide training