Hostel Admin Supervisor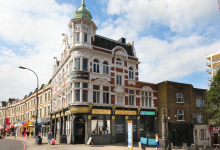 NEW CROSS INN HOSTEL
Holiday Estates Group
Location: London, UK
Salary: £18,900-£20,100 per year
Approximate Start Date: October, 1st 2020 (Or upon availability)
Holiday Estates has an exciting opportunity for an experienced or up and coming Hostel Admin Supervisor to assist in leading the team of our flagship 86 beds hostel located in New Cross, South East London, UK. 
Our Company provides lodgings for international travellers, interns and young professionals through a network of hostels and residential properties located in London and New York City. Operating since 2009, we are a growing, forward-thinking business, striving to offer friendly and secure accommodation for the FIT market while catering to mid-sized groups, backpackers and families.
Customer satisfaction is a core objective for us: We aim at developing a motivated front desk/housekeeping team to drive both revenue and engagement.
Holiday Estates is looking for a suitable candidate to help move the Business forward into Fall 2020 and beyond. 
This position is fit for someone with experience in managing a similar-sized establishment. They must have the capability, enthusiasm and self-motivation to run the business successfully within our value proposition. 
They should possess clear communication skills and lead their team through proactive, hands-on management.
The Candidate should:
•Demonstrate a systematic and diligent approach in seeking to exceed the business objectives on a daily basis. 
•Administer and implement daily operational tasks and procedures efficiently to a high standard.
•Ensure operational costs provide the best value to the business and are maintained in line with budgets.
•Ensure customer service and experience remains a core element of the business through focus and improvement.
•Help maximize accommodation and ancillary revenue streams by monitoring weekly takings reports
•Supervise and motivate front desk and housekeeping teams while developing staffing policies in line with the Company's vision.
•Ensure building, furnishings, and fixtures are well maintained/kept to as high a standard as possible.
•Effectively implement company policy and procedure in all its aspects.
Terms, Salary, and benefits 
40 hours per week on basis. 28-day holidays (including Statutory). Five-day week rota with an 8-hour shift and a half-hour break. 
Starting salary: £18,800 per year (Gross)
UK/EU work authorization (or British Citizenship) is essential.
Proficiency in at least 1 foreign language would be a bonus.
Send your CVs/Resumes to
[email protected]
www.heltd.org
www.newcrossinn.co.uk
[email protected]
HOSTEL NAME
OPPORTUNITIES AVAILABLE
Paid Hostel Staff
Hostel Manager
HOSTEL LOCATION
323A New Cross Rd, London SE14 6AS, UK
Job first posted: 17 July 2019
Updated: 17 July 2019