Hostel in the Capital of Algarve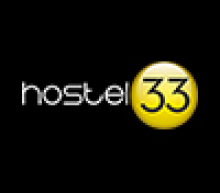 - discarded - WE ARE LOOKING FOR VOLUNTEERS FOR SEPTEMBER OR LATER!!!

We are a lively hostel based in the centre of Faro, in the beautiful and sunny Algarve in the south of Portugal.
It is located close to all public transport networks so you can explore the region in your free time!

We are generally looking for people that are like-minded travellers who will have some experience of travelling & staying in hostels.
There are lots of things to help out with - reception & administration, writing content for the website, updating our facebook page & blog, cleaning the rooms, making beds, cooking dinner, socializing with the guests & taking them on our weekly pub-crawl.
We don't expect you to be able to do all of these things but if you think you can help with any of the above please get in touch!
So usually, it is really not hard work, and we are a nice international team who have a lot of fun together! It feels like a family, not like colleagues. ;)
We are looking forward to hear from you!




HOSTEL NAME
OPPORTUNITIES AVAILABLE
Job first posted: 07 March 2014