Hostel on Curacao has various job openings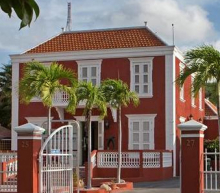 Hi,
www.ritz-hostel.com is only a year old but with 44 beds already the one and only real hostel on Curacao.
It is a great place with a pool, Jacuzzi, poolbar and restaurant.
We are growing and need some help.
- Handy men (2) to finish some rooms: drywall, carpenter work, painting, etc
- Musicians who are willing to perform every evening from 6-8PM
- Housekeeping for morning hours
- Poolbar attendants
All jobs are in principle part-time so you have time to discover Curacao.
We offer free stay at the hostel, pocket money depending on skills.
Please send in your resume and picture to:
[email protected]
Thanks
HansThe Ritz is a great 44 bed hostel on Curacao (Caribbean)
We have various part-time volunteer positions available.
www.ritz-hostel.com
HOSTEL NAME
OPPORTUNITIES AVAILABLE
Job first posted: 10 June 2015