Hostel helper needed in Roatan, Honduras- May, July or August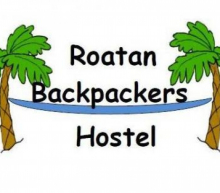 I recently posted that we need someone to help out with some painting at Roatan Backpackers' Hostel, but we also have a hostel helper that didn't show up as scheduled, and another that had to change their plans, so we have a position open as hostel helper for the months of May, July and August. It's a couple hours of helping per day (cleaning bathrooms, common areas, preparing private rooms between guests, helping out with laundry, gardening), in exchange for a dorm stay and wi-fi.
It's a fun, friendly hostel with pool and patio, 3 min walk to the beach to great snorkeling. If interested, please email
[email protected]
have a small hostel located on the island of Roatan, Honduras.
HOSTEL NAME
OPPORTUNITIES AVAILABLE
Job first posted: 06 May 2015