hostel job @ Chillout hostel Zagreb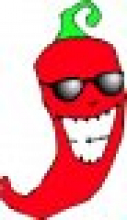 IMPORTANT !!!
Job ad for an international working in our hostel!

Chillout hostel is looking to hire an international with previous experience in working at hostel.
We would like to offer a position to an experienced, professional, fun seeking individual who is willing to work in our hostel on the reception/bar and perform all other tasks as needed. We offer no salary, but we offer a free bunk, food and one drink per day, plus free coffee.
The person preferably has to be from 20 to 28 years old. If you are willing to settle in Zagreb for a while, work hard and have a lots of fun, then this position is for you.

Main requirements:
- Past experience in working at hostel
- Professional and prone to new ideas
- Positive, energetic, fun-oriented person
- Responsible and eager to please our customers
- Willing to keep our hostel No.1 in Zagreb

Please send your CV and letter of intent to our email address: info@chillout-hostel-zagreb.com or just come to hostel and talk to one of our senior staff.
hostel is brand new, located in the very center of Zagreb - just 1 min walk along the main street (Ilica) to the main square (trg bana j. jelačića).

there are 170+ beds for you to choose. from private rooms with private bathrooms, 2, 4, 8 bed mixed dormitory with shared bathrooms. suitable for individual & group accommodation.


HOSTEL NAME
OPPORTUNITIES AVAILABLE
Job first posted: 14 February 2013