Hostel Job in GaiaSurfHostel in Porto, Portugal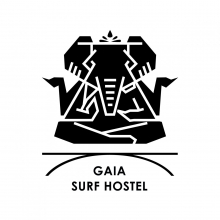 Hello,
Gaia Surf Hostel is a new hostel in Gaia, 2min walking to D.Luis Bridge and 5min from Porto and we are looking for a traveller who want to stay with us and work in our hostel in the Summer.
The job is for a receptionist (Check in / Check out; Reservations and Cancelations), house keeping (hostel full cleaning twice/day, and do the beds), and web managment (Airbnb, Booking, and others).
We are looking for a nice person who interact with others guest and make the feel at home.
We are offering accomodation and despite we provided meals we'll pay 150€ monthly.
RIGHTS:
Accomodation - 1 bed (shared room 6px 2nd floor)
We don't provide meals, so we pay food allowence 150 €.
DUTIES:
Reception (reservations and cancellations, check-in and check-out)
House keeping (general cleaning of the hostel twice/day, making the beds before the check in)
Support to the guest on the hostel (10h-12h + 18h-20h)
Websites domain for the reception work - Airbnb, Booking, HostelWorld, HostelBookers, TripAdvisor
Share Gaia Surf Hostel on social networks - Facebook, Instagram, Google +
Empathize with tourists.
Sell Hostel services - Surf lessons
If you are interested in live in Porto, have fun and lear to surf with the best Portuguese surfers and discovery the most secret beaches please send us an email to
[email protected]
or send as a message on facebook ("Gaia Surf Hostel").
We are waiting for you! :)
GSHGaia Surf Hostel is a project created by a group of friends that love the sea and water sports, they had the ideia to create a place where they can contribute to the growth of the city and sport.
Gaia Surf Hostel is a building situated in the historical Gaia - which includes the Douro landscape classified as a "World Heritage Site"-, surrounded by Porto Wine Cellars, just 2 minutes walk from the Douro river and the Dom Luis Bridge I.
It is a typical Portuguese building, completely renovated with surf soul and decor, relaxed and calm, perfect to chill after visit the city or go out to a party.
Gaia Surf Hostel allows the perfect combination of visit Oporto and go to the beach surfing and chill.
We are one of the bests surf school, so you can have lessons surf/bodyboard/sup with great professionals.
We like our guests have a feeling like if they are at home.
HOSTEL NAME
OPPORTUNITIES AVAILABLE
HOSTEL LOCATION
Job first posted: 13 May 2016