Hostel Job in Montreal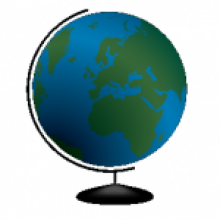 See the attached PDF for full job description and application information.

Montreal Hostel Manager

Jazz Hostels--a world-famous and fast-growing NYC-based hostel company--is currently seeking a Hostel Manager for Le Jazz St-Denis Hostel in Montreal, Quebec.

A Jazz Hostel Manager manages day-to-day operations of a hostel, with the primary goals of providing exceptional customer service, efficient staff management, and thorough building operations and maintenance. The Manager works in a fast-paced though laid-back environment that offers great opportunities to meet international travelers and gain hospitality experience that would normally take years to achieve in a conventional hotel.
HOSTEL NAME
OPPORTUNITIES AVAILABLE
Job first posted: 28 August 2009