Hostel Manager position available in Chicago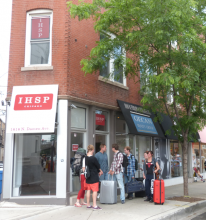 We are looking for a new Manager at our Chicago Hostel. We Do not provide housing although could host someone for 1 week while they find a place to call home. Pay is between 30 to 40k a year and based on sales with a base salary.
We are a 24 room hostel and have been operating for 4 years now. Position is available immediately.
Must have travel experience and stayed hostels.
Please write a short description of why you would be a good person for this job.
Please email me back at
[email protected]
Thank you
Josh
HOSTEL NAME
OPPORTUNITIES AVAILABLE
HOSTEL LOCATION
Job first posted: 18 April 2016