Hostel in Prague is searching for the part-time volunteer for cleaning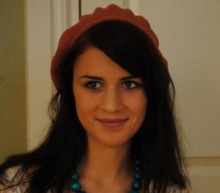 Sleep Easy Prague hostel is looking for 2 part-time volunteers for the basic cleaning job.
Working conditions - Every day (MO-SUN) from 10:00 to 14:00 cleaning the rooms, making the beds, general cleaning. The rest of the day is off.
There are also other volunteers, thus if you want a whole day off, time to time you can agree with them to do some changing in the schedule.
We are modern 50-bed backpackers' hostel in the coolest Prague area - Žižkov.
Žižkov is an alternative city centre neighbourhood with a great night life and lots of parties.
We offer you fun workplace full of young travellers, great working team, nice place to sleep and a basic food to cook for yourselves.
We are looking for organized, positive and self-motivated people.
We do not require high level of English, but we do require willingness to work and positive approach.
If you are interested, please send us your CV to
[email protected]
To find out more about our hostel check our site:
http://www.hostelprague.org/en/index.html
or our facebook page
https://www.facebook.com/SleepEasyPrague?ref=hl
We are looking forward to your e-mails!The hostel Sleep Easy Prague is located in Žižkov - the alternative part of Prague full of bars with great night life. For more information check our page on http://www.hostelprague.org/en/index.html
HOSTEL NAME
OPPORTUNITIES AVAILABLE
Job first posted: 20 August 2014