Hostel in Prague is searching for the volunteers asap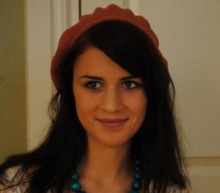 Sleep Easy Prague hostel is looking for the part-time volunteers for the hostel work.
We are modern 50-bed backpackers' hostel in the coolest Prague area - Žižkov.
Žižkov is an alternative city centre neighbourhood with a great night life and lots of parties.
We are looking for volunteers to help out around the hostel with the maintenance and reception (day shifts and night shifts) and to take care about the guests to create a happy and fun atmosphere.
We offer you nice workplace full of young travellers, great working team, an apartment to sleep with the basic food to cook in exchange of working 30 hours a week (with 2 days off).
We are looking for organized, positive and communicative people who are not afraid to smile and to mingle with the guests.
We require decent English, basic knowledge of computer work and willingness to help our guests.
If you are interested, please send us your CV to
[email protected]
To find out more about our hostel check our site:
http://www.hostelprague.org/en/index.html
or our facebook page
https://www.facebook.com/SleepEasyPrague?ref=hl
We are looking forward to your e-mails!The hostel Sleep Easy Prague is located in Žižkov - the alternative part of Prague full of bars with great night life. For more information check our page on http://www.hostelprague.org/en/index.html
HOSTEL NAME
OPPORTUNITIES AVAILABLE
Job first posted: 19 November 2014