Hostel Receptionist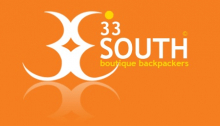 The colourful and diverse 33 South Backpackers is currently seeking an enthusiastic and mature receptionist to join their team.
The candidate must be a vibrant and responsible person as well as an excellent communicator.
Required qualifications:
• helpful, polite and positive attitude
• capability of multitasking
• excellent administration skills
• eloquent telephone manner
• should always be willing to go the extra mile
• good eye for attention to detail
• perfect written skills (for emails, etc.)
• minimum of 1,5 years experience in hospitality
Furthermore, experience in SEMPER would be a great advantage
Please send an email with your CV and picture to
[email protected]
We hope to hear from you soon,
your 33 South Backpackers Team
http://33southbackpackers.comOur Backpackers is situated in the bohemian student Village of Observatory, in Cape Town, South Africa. Our Hostel has often been described as a place "you can call home for a while" - friendly staff, neat, clean and nicely decorated rooms in this Victorian house built in the 1890's - all set against the magnificent backdrop of Table Mountain.
Work-awayers are expected to work 35 hours a week (5 x 7hour shifts). Usually the Work-awayers will help with our social programme, showing people around our groovy area and getting travellers involved in little social activities. You will soon be part of the team and our little community. Learn isiXhosa with our ladies, or Afrikaans. There are also a number of opportunities to get out and about and explore Cape Town. Shifts are usually during the afternoon/ evening time, leaving the day for exploring.
If this is your first time to South Africa, you will probably find it quite inexpensive (Especially if you are travelling with Euros or Dollars.)but you'll still have to budget for extras such as going out, socialising and further travel around South Africa. You can live comfortably on a budget of R100 or 10Euros a day for extras, R200 a day if you want to eat out every night.
HOSTEL NAME
OPPORTUNITIES AVAILABLE
Job first posted: 08 March 2016