Hostel reseption Voluntering Arequipa Peru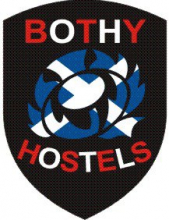 Great Hostel in Arequipa Peru is looking for happy,responsibly people willing to work with lots of passion and social atmosphere!
We offer for you, great atmosphere,free accommodation in a 4 beds dorm,breakfast,one meal and 40% discount in every services what the hostel offer!
5 days a week
8 ours work
2 days off
Please email me at:
[email protected]
Minimun 3 months!
www.bothyhostel.com
We are a hostel in Arequipa- Peru, which is already 8 years on the market, we love to receive backpackers from all over the world, people who like travelling and share their cultures with other travellers!!!! Our hostel is located in the heart of Arequipa, main square close, shops, night life, and great restaurants.
We will be very happy to give you our warm welcome when you stay here!
HOSTEL NAME
OPPORTUNITIES AVAILABLE
Job first posted: 12 June 2014