Hostel in Sibiu, Transylvania looking for summer volunteers.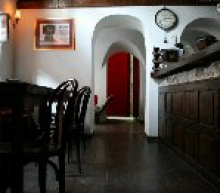 We are looking for volunteers for a the summer months to act as front of house, hanging out with guests, in exchange for a bed, breakfast and fun. Please email us at
[email protected]
telling us why you want to work in a hostel. We are number one in the Lonely Planet. We want people to commit to a month at least so let us know what month suits you from April-October.
HOSTEL NAME
OPPORTUNITIES AVAILABLE
Job first posted: 31 March 2014