Hotelspace Australia is Looking for Talented and Skilled people!!!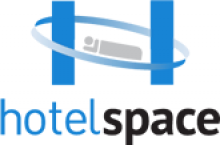 Hotelspace Australia is looking for backpackers any Nationality from Denmark, Germany, Sweden, Norway and Canada to work with us this coming holiday season.
Details:
- Backpackers should have a Working Holiday Visa or Student Visa
- Backpackers willing to work with us from November 2015- February 2016 (3 months)
* We offer free accommodation and we pay salary
* The salary rate is $18 plus per hour / 40 hrs a week
If you are interested you can send your resumes to the following email ads:
-
[email protected]
-
[email protected]
THANK YOU!!
We are dedicated to taking on the overpriced hotels offerings that are available during the peak summer months.
We want to make sure that people can enjoy the inner city, by providing an alternative to the expensive hotels and backpackers.
HOSTEL NAME
OPPORTUNITIES AVAILABLE
Job first posted: 06 September 2015