House of Mark Students wanted in June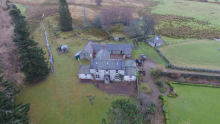 House of Mark
www.houseofmark.co.uk
Students wanted required June 2014 onwards.
We require a student to work together with our team from June 4th to June 27th 2014, and October 2014, and November 2104.
House of Mark is the number one guest house in Glenesk in the Cairngorms Scotland.
We provide accommodation and all food, we require students to work on average 4 hours per day and or 28 hours per week. For further details send your CV to
[email protected]
You will find this is a great opportunity for those who love the outdoors and enjoy life.
houseofmark.co.uk
HOSTEL NAME
OPPORTUNITIES AVAILABLE
Job first posted: 03 May 2014