IMMIDEATE TRIAL!!!! CLEANER/ HOUSEKEEPING VACANCY FOR A BUSY HOSTEL IN KINGS CROSS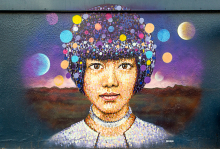 We have a morning cleaner position available in a busy Kings Cross hostel.
Based on a 7 day rota basis. Salary or hourly pay in line with national living wage. Full benefits - paid holidays, contract. Full training given.

We are looking for:
-hard working
-can commit for at least 6 months
-can work on a rota basis
-attention to detail
-good english
-legal to work in the uk
-available to start ASAP
-can commute/ work early shifts
-relevant experience is necassary

Full CV is required, otherwise applicant will not be considered for the role.
HOSTEL NAME
HOSTEL LOCATION
54-58 Caledonian Rd, Kings Cross, London N1 9DP, UK
Job first posted: 14 October 2017
Updated: 14 October 2017