Jobs available in Fairbanks, Alaska--the Golden Heart City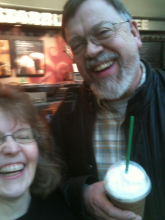 We have several positions available. One position is a duty manager / weekend manager job; another is housekeeping; another is driving the van and do pick ups .
Duty Manager
skills required:
Excellent communication skills
Computer skill desirable
Happy, outgoing and self confident personality
Reliable
Valid driver's license and be able to drive a 15 passenger van
Team player as well as able to do independent work
Must be willing to work days/ nights/weekends, whenever needed, part or full time
Training on the job is provided
Housing is available
Duties include:
guest check in
picking up and dropping off people at the airport or railroad station
cleaning & maintenance
Please send us your resume to
[email protected]
I have lived in Fairbanks Alaska for 40 years. I came up to work, and entered the construction field. I subsequently built several types of accommodation and just recently, I opened up Fairbanks International Hostel. I have been surprised by the number of people who travel this far north and are looking for hostel accommodations.
HOSTEL NAME
OPPORTUNITIES AVAILABLE
Job first posted: 04 April 2014