Join our amazing Cultural Exchange Program at our fresh new Santa Barbara Hostel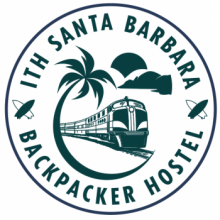 We're excited to be expanding again in 2023! We are a thriving hostel chain based in San Diego and have locations based there in San Diego as well as in San Francisco, LA, Big Bear, Joshua Tree, and Baja Mexico too. We are super excited to be opening a freshly renovated hostel in Santa Barbara in April! Our hostels are a melting pot of culture, languages, and people. Santa Barbara is an amazing beach community with great weather and beautiful beaches. We're looking for happy and adventurous travelers to join our exchange program and become part of our newest location!

Our exchange program is based on a 24 hour per week in exchange for a bunk in a shared dorm and basic breakfast and dinner supplies each day. This position will start with Housekeeping and can also include Reception Shifts. We run fun evening activities that are run by the exchange crew members. You'll have a unique chance to form lifelong friendships and explore the city in a way few people get! We look forward to hearing from you.

Cheers!
HOSTEL NAME
OPPORTUNITIES AVAILABLE
Work Trade/Exchange
Volunteering
HOSTEL LOCATION
134 Chapala St, Santa Barbara, CA 93101
Job first posted: 05 February 2019
Updated: 05 February 2019
THIS HOSTEL IS LOOKING FOR TRAVELLERS WITH THE FOLLOWING SKILLS
Cooking
Event Planning / Hosting
Greeting / Helping Travelers (Concierge)
Hostel Cleaning / Housekeeping
Hostel Reception / Front Desk
Tour Guide
*This Hostel is willing to provide training