Join our Good Bye Lenin Hostel Family in Kraków (Poland)!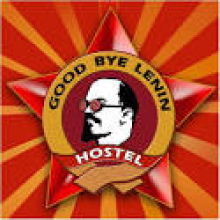 Howdy backpackers!
"Not only a bed, but People, Life and Adventure!" - this is our motto here at GOOD BYE LENIN Hostels, and this should said it all. With two properties in Krakow we can host about 200 people daily and we're one of the strongest brands in hospitality in Krakow. Don't be intimidated though! We are laid back, easy-going and friendly towards every soul around :-)
For the upcoming season we're looking for young, creative and sociable people to help us to create and keep this special atmoshphere and make sure every single guest will come, stay and leave absolutely delighted with their time in Krakow.
Namely, we'd like to host eventmakers. If you know the meaning of the following words: Pub crawl, BBQ night, Beer-Pong, Drinking games, Food Cooking evening - you're likely to be the perfect fit!
Besides that, you may be asked to help a bit at the reception: show the Hostel and its facilities to the guests, recommend places to see or eat etc, organize short trips.
There is also a second option: we are looking for skilled decorators, graffiti artists and painters. Some sort of portfolio should be provided ;-)
We do not offer money. But we do provide you with a bed and breakfast, occasional BBQ meal, wifi and unforgettable memories. The total amount of duties should not be more than 20 hours (or 3-5 events) a week.
What we require is:
-fluency in English (native speakers preffered),
-any kind of reference from two previous hosts,
-a week of probation;
We strongly encourage you to make this adventure happen!
If you're interested email us at
[email protected]
PS. You don't want to come on your own? That's great! We look for up to four people at the same time."Not only a bed, but People, Life and Adventure!" - this is our motto here at GOOD BYE LENIN Hostels, and this should said it all. With two properties in Krakow we can host about 200 people daily and we're one of the strongest brands in hospitality in Krakow. Don't be intimidated though! We are laid back, easy-going and friendly towards every soul around :-)
HOSTEL NAME
OPPORTUNITIES AVAILABLE
Job first posted: 06 May 2015