Live and Work in Paradise! (Cancun, Mexico!) (6-month minimum)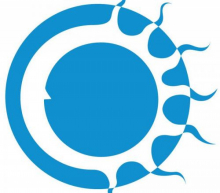 Do you Enjoy:
• Warm weather
• Slow Travel
• Mexican food
• Working with people in a social, multi-cultural work environment?
…and like to:
• Party
• Go to the beach
• Work with people
• Travel
• Party
• Practice/Learn languages
• Go Diving
• Explore Mayan Ruins
• Party..?
…and would you consider yourself:
• Responsible
• Hard working
• Out-going
• Energetic
• Proactive?
If you said 'YES' to all of the above, then we want YOU to work with US at Hostel Ka'beh in Cancun, MEXICO!
We're a friendly, fun Hostel that opened in the summer of '09. Our goal is to make travelers feel like this is truly their home away from home. We're pretty relaxed and easy going with our clients and we like to make people feel comfortable here. We do all kinds of things in order to achieve this, including not having a check out time or a breakfast time. We believe in slow traveling and we think that there's no point, or need to rush people while they're on vacation.
On the other hand, we need truly energetic, passionate people to keep this place going and maintain our high standards of customer service. We have staff working reception 24/7, 365, and activities every evening at around 8:30 pm. Since our inception, we've been and strived to be one of the top-rated Hostels in Cancun and the region. We hope you can join our team and help us keep it this way for many years to come. We believe our staff is one of the biggest reasons behind our success, and we're highly committed to keep it this way. We only accept awesome, fun, hard working, friendly, active travelers. Why? You're the soul of the Hostel!
Positions Available:
For the following positions, we are specifically looking for 2-3 male and 2-3 female solo travelers around the ages of 18-35. Please feel free to apply for the job if you feel that you'd be a great fit even if you do not meet these parameters. As the title states: These positions carry a 6-month minimum commitment. This is VERY RARELY flexible. If you cannot stay for at least 6 months, please think hard before applying. (Work visas are unnecessary)
Since we're such a small Hostel, our staff must be able to carry out a variety of tasks. Working at the Hostel, you will be expected to:
• Follow directions and protocol
• Carry out reception duties (Receiving and attending to clients)
• Clean (Toilets and everything else)
• Capable of doing basic math (+, -, x)
• Responsible for cash
• Change Beds
• Give information and make sales
• Carry out our nightly activities
• Enjoy your time in Cancun!
Full Time Receptionist Positions:
5-6 shifts a week
Part-Time Receptionist Position:
3+ shifts a week
If a Full Time receptionist leaves, you will be expected to take more shifts.
Night Porter (Night shift staff):
• Same as a receptionist, but you must be someone that enjoys working at night. This is the most important shift for us to cover right now. Anyone applying for this will be given priority.
Some nights are crazy with drunkards coming back from the clubs at all hours of the night or clients staying up drinking at the Hostel until 6am, but many times night are relatively quiet. This makes this shift ideal for anyone working a digital job. (Blogging, poker, Graphic Design, Web Design, SEO, etc.)
This is generally a male occupied job for security and drunkard reasons, but once again, please feel free to apply if you feel this is the job for you.
Shifts are:
• Morning (7am - 3pm)
• Afternoon (3pm - 11pm)
• Night (11pm - 7am)
Shifts are assigned on a monthly basis. If we do not have a Night Porter, receptionists will take turns covering the night shift for a month at a time.
Volunteer Position:
(The only position without a minimum stay requirement) This is the only position where we do 'work exchange'. Volunteers must work 4-hours a day, every day, and may stay in a bed if one is available. If no beds are available, you will sleep in one of our amazing hammocks.
Volunteers may carry out any of the following tasks:
• Maintenance such as painting, carpentry, or other miscellaneous repairs
• Cleaning Shifts
• Entertainment
Please note: We have a ZERO drug policy. Mexico is a country in a drug war, and we want nothing to do with it. Drugs on shift, on either of our locations, or with clients its absolutely forbidden.
While we do NOT offer accommodation in exchange for work, we do offer above-average local wages and heavily discounted long-term, off-site, accommodation. The flat monthly rate is $800 pesos ($55 USD~) per person, sharing a room with one other person. This rate includes electricity, extremely high-speed Internet, natural gas for hot water and the stove, and the water bill.
On top of this, we also offer some Hostel-industry perks. During your time here, you're expected to be able to explain how to do things and get to places in the region, and since we all love traveling, what better way than getting to know everything first-hand?
After having worked with us for a month, and over the course of the following five months, you can expect to stay at our partner Hostels for free (subject to availability of course) and visit (in no specific order) :
• Isla Mujeres
• Playa del Carmen
• Tulúm
• Cozumel
• Mérida
• Valladolid
• Holbox
• San Cristóbal
You will also be visiting the Ruins of:
1.) Chichén Itzá, one of the New 7 Wonders of the World
2.) Tulúm
3.) and Cobá
You can also expect to:
1.) Swim with Whale Sharks (seasonal: June 15th – Sept. 17th)
2.) Dive or Snorkel at the Underwater Museum
3.) Visit Cenotes (Google image them!)
4.) Drive motorboats
5.) Drive ATV's and take Zip lines
6.) Party at the largest club in Latin America (The City)
7.) Party at Coco Bongo, one of the most famous clubs in the region
8.) Party at the Mandala Beach Pool Party: The Epitome of the Cancun Spring Break experience
9.) Go Diving
10.) Get a dive certification at extremely low rates.
11.) Visit Cuba with discounted flight and Visa rates.
Obviously all of these things are subject to the discretion and availability of the companies we work with, and to your willingness and availability to do them
Our staff is quite international. We're looking for friendly people who share our passion for traveling, food, enjoy meeting other travelers, are able to speak at least conversational English and a little bit of Spanish (or willing to learn!). Most importantly of all: We're looking for people who like to work hard, party like a rock star, people excited to discover the beautiful Mayan region of the Yucatan Peninsula, and people who'll enjoy our perfect year-long summer beach weather to become a part of our awesome team.
If you want to join the team, and feel like this might be the place for you, please send us en email describing a little about yourself, why you think you'd be a good fit, what position you're interested in, how soon you could be in Mexico, and your CV/Resume at:
[email protected]
We will get back to you as soon as possible to set up an interview.
Also, please include the word 'bunk' in your message title or we will automatically decline your request.
Note that if you come to Cancun and we haven't responded to you, please drop by to say hi and have a chat if you're still interested in working. As a small business, we don't always get around to responding to every-single email we get, as much as we try to.
HOSTEL NAME
OPPORTUNITIES AVAILABLE
HOSTEL LOCATION
Job first posted: 13 January 2015