Live-in Hostel Receptionists required in London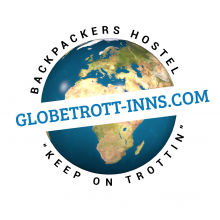 If you're interested in this position please email a cover letter and recent photo stating why we should choose you to join our team

We are a 100 bed hostel and pride ourselves on creating a homely & friendly atmosphere where people get to know each other and have a great time. We are looking for experienced backpackers with a passion for hostels and the lifestyle that comes with it.

As receptionist you will be responsible for

- Checking guests in and out, welcoming guests, giving guests tips on where to go
- Cash up
- Processing internet bookings/queries/no shows
- Overseeing the security of the hostel
- Laundry and maintaining high cleaning standards
- Other duties as assigned by manager

We are looking for candidates with

- Ability to problem solve by using initiative. This is an absolute must
- Money handling experience
- Excellent people and customer service skills
- The ability to multi-task, solve problems and work effectively under pressure
- Be very organized
- Be honest and reliable and a self-starter
- Computer skills and speaking multiple languages are a plus
- Trouble shoot guest issues
- Very high standard in English
- Excellent customer service skills and happy personality
- Mature and responsible
- Can work with little supervision
- Look presentable
- Hard worker

The positions are 40 hours per week between 8am and midnight. In exchange you'll receive free accommodation and a weekly wage that increases over time.


manager@globetrott-inns.com
Hostel lover, hostel manager and soon to be hostel owner.


HOSTEL NAME
OPPORTUNITIES AVAILABLE
Job first posted: 11 November 2013