Live-in Manager For Oxford's Best Rated Hostel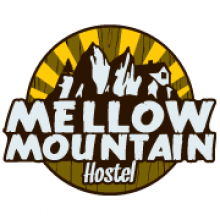 Oxford is an exciting, historic university city with a variety of museums, theatres, live music venues and a vibrant nightlife. Summers are spent punting down the canals and relaxing in the parks whilst winters are spent sat next to a fire in one of Oxford's many traditional English pubs or exploring some of the university colleges, many of which you will recognise from films. Plus, we are less than an hour away from the centre of London and all the attractions the capital has to offer.
Central Backpackers is a small (52-bed), independent hostel founded in 2005, that quickly developed into the best-rated hostel in Oxford and one of the best in the UK. Located in the city centre, we are a 5-minute walk away from the train and bus station. We pride ourselves on providing a clean, welcoming, and friendly environment for our guests. Candidates must be passionate about hospitality and travel and will have spent time living and working in hostels around the world. You must genuinely enjoy interacting with people from all backgrounds and thrive in the social side of hostel living.
Responsibilities will include:
• Managing a team of volunteers (around 6)
• Maintaining a high level of cleanliness throughout the building.
• Creating a fun and positive vibe in the hostel for guests and volunteers alike.
• Revenue management and correct pricing of beds
• Detailed invoicing and reports
Our ideal candidate will have:
• Excellent communication skills, required to deal with potential conflict situations in a calm,
constructive and professional manner.
• The ability to lead from the front and help out wherever necessary.
• Experience managing others and a calm head in the event of an emergency.
• Knowledge of first aid, fire safety and basic DIY.
• A meticulous attention to detail, needed to maintain a level of cleanliness and guest satisfaction.
• Experience in using PMS software and have a working knowledge of revenue management.
• Must be willing to commit to a minimum of 1 year.
We offer a competitive salary and a private room located on-site. If interested, please send an email to
[email protected]
centralbackpackers.co.uk along with a cover letter and a copy of your CV.
Successful applicants will be required to come to Oxford for an in-person interview. The position will start in February 2020.
HOSTEL NAME
HOSTEL LOCATION
13 Park End St, Oxford OX1 1HH, United Kingdom
Job first posted: 08 August 2016
Updated: 19 April 2017
THIS HOSTEL IS LOOKING FOR TRAVELLERS WITH THE FOLLOWING SKILLS
Event Planning / Hosting
Hostel Cleaning / Housekeeping
Hostel Management
Hostel Reception / Front Desk