LOOKING FOR OUR NEW GENERAL MANAGER TO WORK WITH US IN CENTRAL AMERICA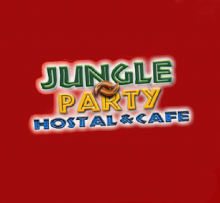 WHO WE ARE

Jungle Party Hostel Club & Bar Restaurant is centrally located in the Colonial city of La Antigua Guatemala worldwide know as one of the most touristic cities in the region of Central America.

We are a hostel, bar and restaurant extremely popular among young people. We were born under the premise of being a place designed with a relaxed social atmosphere. Every detail of Jungle Party is thought strategically to sell not only a service but a concept of a chill atmosphere but also a super friendly party place. We opened our doors in September 2001. We are in the hospitality business 14 years and having shared with more than 500,000 visitors from around the world who came as strangers and left as friends. Taking satisfaction that many of them continually return to visit. Our current facilities consist of 7 rooms, dorms type, accommodations for up to 60 people. Cater in a day bases around 100 to 500 people. Our operations run like a 5 star hotel for backpackers .

The hostel is composed by 4 business from which all operations and revenue are generated. They go by the following divisions:

The Hotel with an accommodation average of 21,600 nights per year

The Restaurant that provides services to both guests and general public.

The Two bars as the most important center of atmosphere with regular themed activities occurring on weekly bases such as all you can eat bbq", ladies night, Mexican costume nights, etc. and big monthly events that cares up to 500 people.

The events are our most important marketing strategies. The Travel Agency that provides shuttles and tours to multiple destinations in all Central America.

OUR GENERAL MANAGER

Who is our General Manager? We are looking for a dynamic, cheerful, sociable single woman between 27 to 37 years old to be our general manager.

REQUIREMENTS

*Bachelor/Master's degree in hospitality management or business administration

*Field experience of 3 years minimum

*The ideal candidate will be a female manager, responsible for directing, coordinating and overseeing the overall operational activities of all departments within this property and for ensuring that the various business units operate in line in order to achieve the companies overall goals with the maximum profitability and quality.

*Sales and Revenue knowledge in order to work closely with the management team.

*Focus and seek to understand internal and external customers and meet and exceed the needs of both the customer and the company.

*Bar and service industry experience highly preferred

*Coaching Marketing sales strategies with the F&B team

*Attention to detail; ensure that work is accurate, thorough and to the highest standards.

*In-depth understanding of bar and food inventory control under high industry standards

*Full English and 75% Spanish *to work in Latin American based hotel with European standards

* ability to satisfy the needs of a party clientele between 20 to 30 years old.

NOTE: REQUIREMENTS NEED TO BE FULFILLED SKILLS

*Flexible in the ability to adapt to challenges

*Having an approachable, cheerful and friendly personality

*Client Relations

*Face to Face Customer Service

*Confident and articulate when communicating with customers.

*Fast learner

*Proactive

*Problem solver

*Works well under pressure

*Works with high standards in the hotel industry

SALARY AND MANAGEMENT INCENTIVE PROGRAM. (MIP)

PROJECTED TOTAL YEARLY INCOME APROX. $20,000 USD TO 25,000USD equivalent of up to Q200,000 local currency a year.

WORKING PERIODS

6 days a week (1 day off ) additional bonus of 4 days off every 2 months when sales goals are achieved 15 days by law yearly vacation additional bonus of 30 days vacation given through September to October if net profit has reached up to 70% of the yearly projection.

ADDITIONAL BENEFITS

*Special employee menu under a budget of $150.00 per month (Optional)

*Special discounted rates on shuttles services, traveling packages and accommodation in the Central American area.

HOUSING

The hostel will provided with the first month of housing at no cost and help the manager to find a nice alternative home within a good budget in Antigua Guatemala. Housing prices range from $300 to $500 USD a month.

HIRING PERIOD

NOV- DEC 2015 Current availability to work as soon as possible

NOTE:

REQUIREMENTS NEED TO BE FULFILLED

Please check the following link as reference for the cost of living in Antigua Guatemala

http://www.expatexchange.com/ctryguide/4177/49/Guatemala/Expat-Guatemala-10-Tips-for-Living-in-Guatemala

You can find information and an overview of Antigua Guatemala here:

http://www.nytimes.com/2015/04/12/travel/what-to-do-in-36-hours-in-antigua-guatemala.html?_r=0

http://lifelessons.gt/site/life-lessons/true-wealth-goes-beyond-money?lang=en

We are centrally located and extremely popular with young people. We do our best to give travelers a cheap, clean and comfortable place to stay. You will simply be spoiled on your trip... kicking back and relaxing with us!! Getting a sexy tan in our new Terrace Lounge and splash pool.. Enjoying the best 360 degree views of Antigua's famous volcanoes along with the best atmosphere in town!! We have, a restaurant, two sunny bars, a travel agency...premises with nice gardens, bean bags, swings, swinging beds and hammocks all for your relaxing pleasure, so come and enjoy while drinking the most delicious smoothies and juices in town or have one of our New York style pizza with a beer!

We offer dorms style room only with two different prices

1. In the Deluxe Dorms.

We have designed the first efficiency bunk beds in Central America. Every Bunk has a big back pack size locker incorporated in the interior of the bunk bed; the most important figure in this bed is that our lockers have an electric outlet place inside, to help our guest to charged their electronics in the most safe way and finally these beds have a reading light if you want to stay a bit late with your favorite book. This can be book for 10US

2. Our loft. with a super basic but confortable option. 25 beds in one big floor with new orthopedic mattresses can be book for 8US

Our services include as always, restaurant, bar, laundry, free WI-FI area, and shuttle services to many destinations. Real Hot water... not playing around with a hot steamy nice rain shower. So whether you are just passing through or taking classes, let us take care of you in Jungle Party Hostel! Thank you again.

Jungle Party Team.


HOSTEL NAME
OPPORTUNITIES AVAILABLE
HOSTEL LOCATION
Job first posted: 13 October 2015