Looking for Volunteers. Work-Learn-Drink-Repeat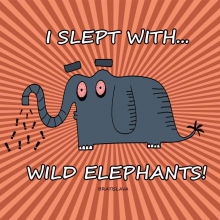 We run a fun and social hostel in the heart of Bratislava, capital of Slovakia.
Currently looking for volunteers for reception, cleaning, pub crawls and other fun activities.
Our place is a well balanced backpacker's/party hostel, yet the weight is more on the party side.
We have a team of 8-10 volunteers at a time which is constantly changing so feel free contact us any time. If we are in need of someone at the moment we will get back to you as soon as possible.
We get many applications so when you write first please tell us about yourself and about your motivation to volunteer for us.
We prefer volunteers to stay for at least a month as reception training itself takes a week. Sometimes we can discuss a shorter stay if you are okay with cleaning only or if have any special talent to bring in.
We do not accept couples, neither couples of friends.
Despite the fact that the work has to be properly done, you will have a great time here and meet a bunch of cool people during your stay, learn new skills and experience yet unexperienced situations.
if interested please write us here:
[email protected]
HOSTEL NAME
HOSTEL LOCATION
Františkánske námestie 413/8, 811 01 Bratislava-Staré Mesto, Slovakia
Job first posted: 25 September 2018
Updated: 25 September 2018