Looking for Volunteers. Work-Learn-Drink-Repeat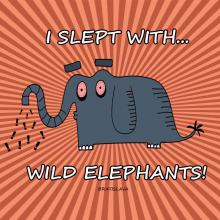 We run 2 fun and social hostels in the heart of Bratislava, capital of Slovakia.
Currently looking for volunteers mainly to help us with reception, bar, and organise various activities.
Our places are well balanced backpacker's/party hostels. One more party one more chill.
Way how to make xtra cash:
1. Cooking - We give you 15EUR. Then you go to shop. Its up to you how much you spend if its over 10EUR its no problem and very encouraged because then you are cooking for approx. 10-40guests plus volunteers. Guests are paying 3EUR for dish if without alcohol and 5EUR if some drinks are included. So in the worst case you cover your expanses and make people happy. Other scenario makes you 30 to 80EUR extra(excluded what you invested to shop ingrediences.)
2. Pub Crawl - Not only that you can learn how to lead hord of drunk people (worse than school group of elementary school) but we pay you 1EUR per person who joins (in drinks). If you are really motivated and get most of the 50 or 100 (depends what hostel you are placed in) you can not only drink for free and get to know (sometimes VERY personally) interesting sexy guests but earn some extra buck.
3. By really carrying of the hostel and doing xtra work. We are not blind(always checking) and if it is persistent and last for more than a few weeks we always offer reception only work that is paid and you will be responsible to check on the cleaning(and giving a shit in general) volunteers work that has to be done instead of doing it only by yourself... but most importantly to make sure the volunteers pay very close attention to guests(and by that we dont mean only those you are sexually interested in:).
We have a team of about 8+- volunteers and 2-3paid "volunteers"(each hostel) at a time which is constantly changing so feel free contact us any time.
First please tell us about yourself and about your motivation to volunteer for us because we have many applicants so please make it short and right on the point ;) (essays of 1000+ words are also accepted but not sure we have time to read them)
We do not accept couples, neither couples of friends.
Despite the fact that the work has to be properly done, you will have a great time here and meet a bunch of cool people during your stay, learn new skills and experience yet unexperienced situations.
if interested please email us here:
[email protected]
HOSTEL NAME
OPPORTUNITIES AVAILABLE
Work Trade/Exchange
Volunteering
HOSTEL LOCATION
Františkánske námestie 413/8, 811 01 Bratislava-Staré Mesto, Slovakia
Job first posted: 25 September 2018
Updated: 25 September 2018