Madrid biggest party hostel is looking for VOLUNTEERS working as a TOUR GUIDE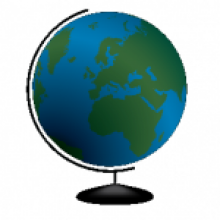 INTRO
Madrid biggest party hostel is looking for VOLUNTEERS working as a TOUR GUIDE, starting as soon as possible!
We need enthusiastic, outgoing party people to keep our atmosphere up and make sure our guests enjoy their time here.
If you like meeting new people, going out almost every night, party until the early hours of the morning but you are also responsible and hardworking, then you are what we need!
The tasks are: helping in reception, bar help, cleaning, TOUR GUIDE
The volunteers get the following:
- free accommodation in our staff dorm.
- Pocket money (200 euros per month) and commissions for tours
- free access to the tours the hostel group organizes (Pub Crawl, Tapas Tour, Bike tours, etc)
- staff prices in all the hostels of Europe´s Famous Hostels
- more than enough free time to explore the city and live your own life: you will not volunteer for more than 30 hours a week and it won't be split in more than 5 days.

If you think you have what it takes, send us an email telling us a little bit about yourself and why you would like to be part of our team.
-at: manager@mzk.es
Founder of HostelManagement.com.

"At nyght was come into that hostelrye
Wel nyne and twenty in a companye,
Of sondry folk, by aventure yfalle
In felaweshipe, and pilgrims were they alle..."


HOSTEL NAME
OPPORTUNITY TYPE
Job first posted: 10 March 2016