manage an hostel in Montreal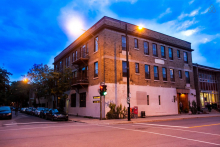 We looking for a manger for our hostel.
It coud be a live in position if this is better for you.
This is better if you have Canada work permit and some knowlege in french.
It coud be for a 6-8 months contract or full time but winter is slow and good time for break.
Tell me your goal...
HOSTEL NAME
OPPORTUNITIES AVAILABLE
Paid Hostel Staff
Hostel Manager
HOSTEL LOCATION
1750 Rue Amherst, Montréal, QC H2L, Canada
Job first posted: 20 December 2019
Updated: 20 December 2019