Manager for hostel in Uganda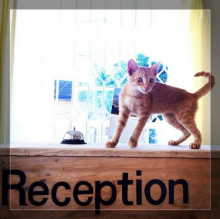 We are looking for a dynamic and hardworking new General Manager for a small, but top backpackers hostel in the centre of Kampala, Uganda.
You will be in charge of staff, reception, kitchen, small bar, inventory control, cleaning and maintenance. We offer you a private ensuite room, base salary + profit sharing, dependent on performance. If the candidate proves him/her self, there is opportunities to be a part of future expansion and growth plans.
Person Specification:
- 25 years old or older and educated to graduate level
- Fluency in English with excellent speaking and writing skills
- Previous experience in reception, customer service, management, hospitality
- Enjoys interacting and meeting people from different countries
- Trustworthy, honest and prepared to do anything and everything that is necessary to get the job done!
- Excellent computer literacy and competence in MS Excel, Property Management Systems, Online Bookings and Social Media
This is a fantastic opportunity to explore a new part of the world, get your experience and have your hard work pay off!
Interested candidates should forward their CV and a cover letter stating why they are interested in the position and why they would make a suitable candidate. Please include details of marketing and advertising experience and what specific Property Management Systems, booking channels and social media platforms you are familiar with. Position is expected to start early May. Applications should be sent to
[email protected]
Thank you.
HOSTEL NAME
OPPORTUNITIES AVAILABLE
HOSTEL LOCATION
Job first posted: 15 April 2016