manager needed in Slovakia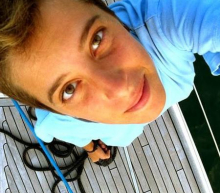 Hi there!
We are a couple of travelers who built their first hostel in Nitra, Slovakia.
We are looking for someone who can take our place in managing our hostel.
We want an hard working person who can stay here minimum until October.
The applicants must have a high knowledge of English (reading, speaking and listening) and it will be good if he speaks slovak also. Any other language it will be a plus.
The job will starts on the 8th of April.
Please, send a message to:
[email protected]
or, if you want more information, just write us a message on our Facebook page (Nitra Glycerin Hostel).
Send a short description about yourself, C.V., how long are you going to stay, a mail and some pictures.
We are looking forward to have a responsible, helpful, respectful, patient, easy going and social person!
Thank you!Hi, I´m italian girl travelling since 2 years with boathicking and hichhicking.
This winter I will stay in Europe and I search hostel where to work in.
HOSTEL NAME
OPPORTUNITIES AVAILABLE
Job first posted: 30 March 2015